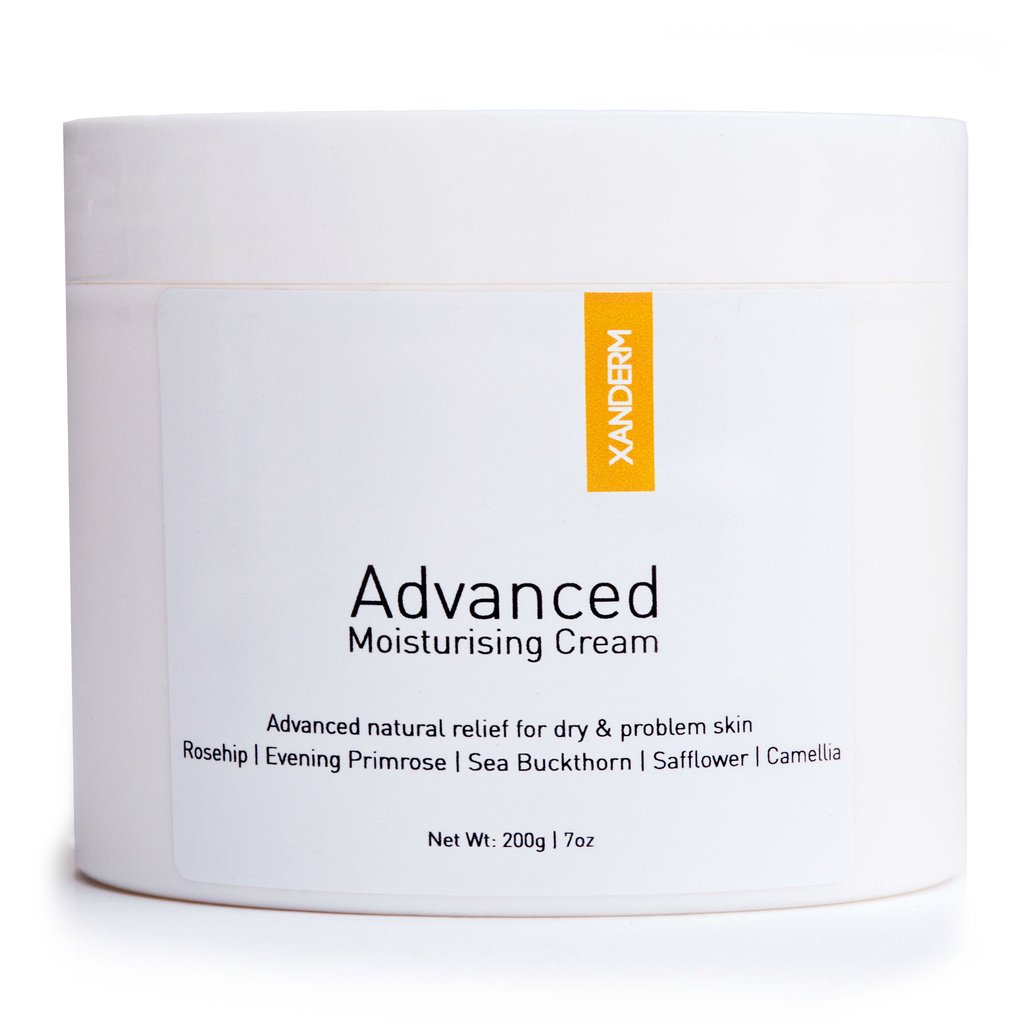 XANDERM was created to bring relief to one little boy who had terrible infant eczema.
Tired and frustrated with thick, gloopy paraffin based products and not wanting to use strong steroid creams, XANDERM was created to provide natural relief for dry, itchy skin.
Now Xanderm is available to everyone and suitable for the whole family, now is the time to move to a natural solution that helps feed your skin, not clog it up.
Natural Luxury Skin Moisturiser for Dry, Itchy Skin
Helps relieve symptoms of Eczema and Psoriasis
Rich, thick and Luxurious, kind to sensitive skin
Not made from cheap petroleum based products
Fragrance free, paraben free, no harsh chemicals
Our Natural Oils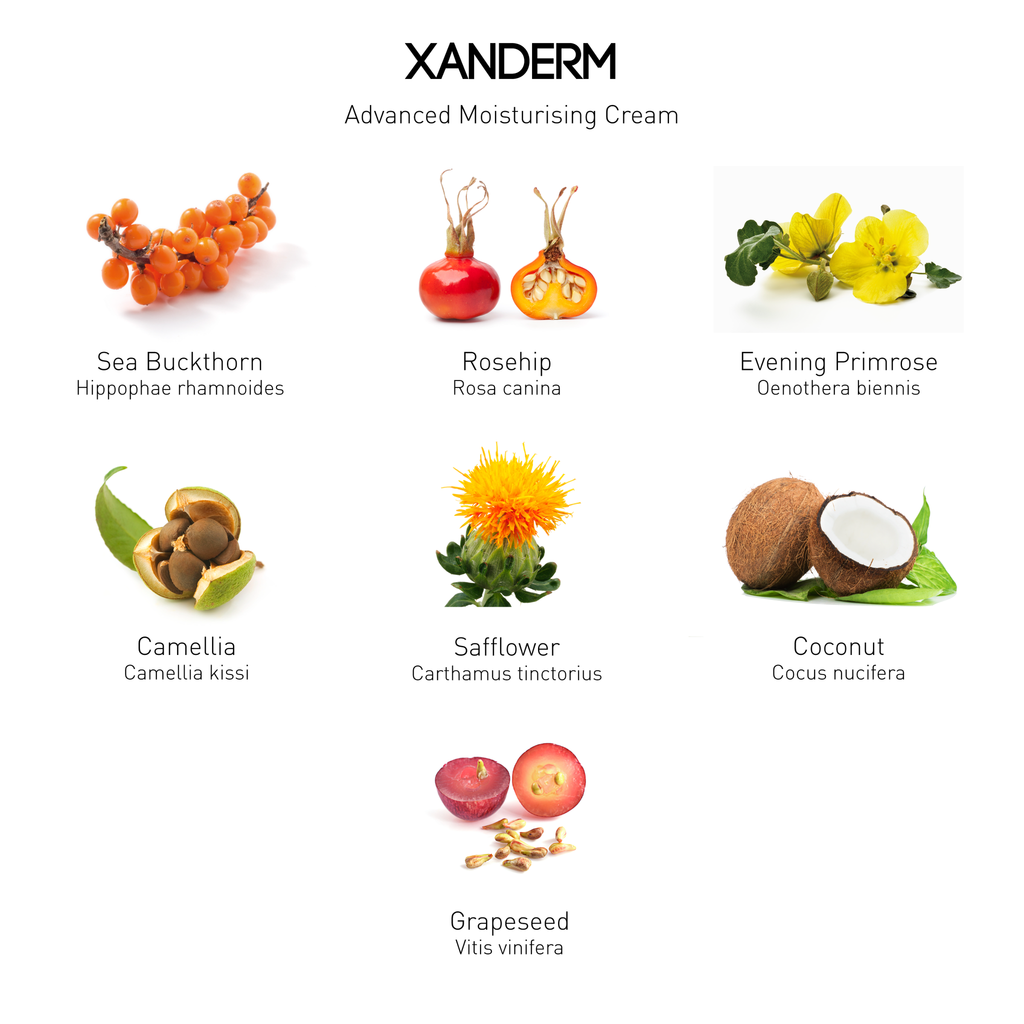 Sea Buckthorn Oil – Naturally Rich in Fatty Acids, Vitamins and Minerals.
Evening Primrose Oil – Rich in famma linoleic acid, with anti-inflamatory and anti-oxidant effects.
Rosehip Oil – Contains Vitamin A, assists with cell regeneration.
Camellia Oil – Quickly Absorbed, Nourishing for Dry, Damaged Skin, High in Oleic Acid.
Safflower Oil – Especially suited to extremely Dry Skin, High in Oleic Acid.
Grape Seed Oil – Highly Moisturising, easily absorbed, rich in vitamins.
Directions
We advise that you apply XANDERM twice a day, once in the morning and once in the evening before bed, though it can be used more frequently for extremely dry skin. We find that XANDERM is particularly effective when applied directly after a bath or shower. If you are currently using a paraffin based product, try introducing XANDERM as part of your current routine, before you apply the paraffin based cream or emollient. When you start to see the skin improve you can reduce your use of paraffin based products, with the aim of eradicating them forever.
Ingredients
Aqua, Caprylic / capric triglyceride (Light Coconut Oil), Glyceryl stearate & Peg100 stearate (Vegetable derived), Vitis vinifera (Grape) seed oil, Glycerin (Veg), Glyceryl stearate, Cetyl alcohol, Stearic Acid, Carthamus tinctorius (Safflower Seed), Oenothera biennis (Evening Primrose), Camellia kissi (Camellia Seed), Rosa Canina (Rosehip) Hippophae rhamnoides (Sea Buckthorn), Lavendula angustifolia (Lavender), Citrus bergamia (Bergamot), Phenoxyethanol & Ethylhexyglycerin, Sodium bicarbonate, Tocopheryl acetate (Vitamin E), Citral, Geraniol, Limonene, Linalool. *Naturally occurring.
Buy Xanderm
£9.99 – UK Delivery Only.
Sorry we are not currently taking orders.